People & Culture play a very central role in Boreo's strategy. In order to achieve our business goals, we need talented personnel in our company who are willing to develop and prosper at their work. With our systematic People & Culture strategy, we help the business succeed and keep up with the constant competition and changing working life.
Main objective
The objective of our People & Culture strategy is to make Boreo the best home for our personnel to Grow and Prosper. We believe that when our people are happy and succeed in their work, our business targets will be achieved too.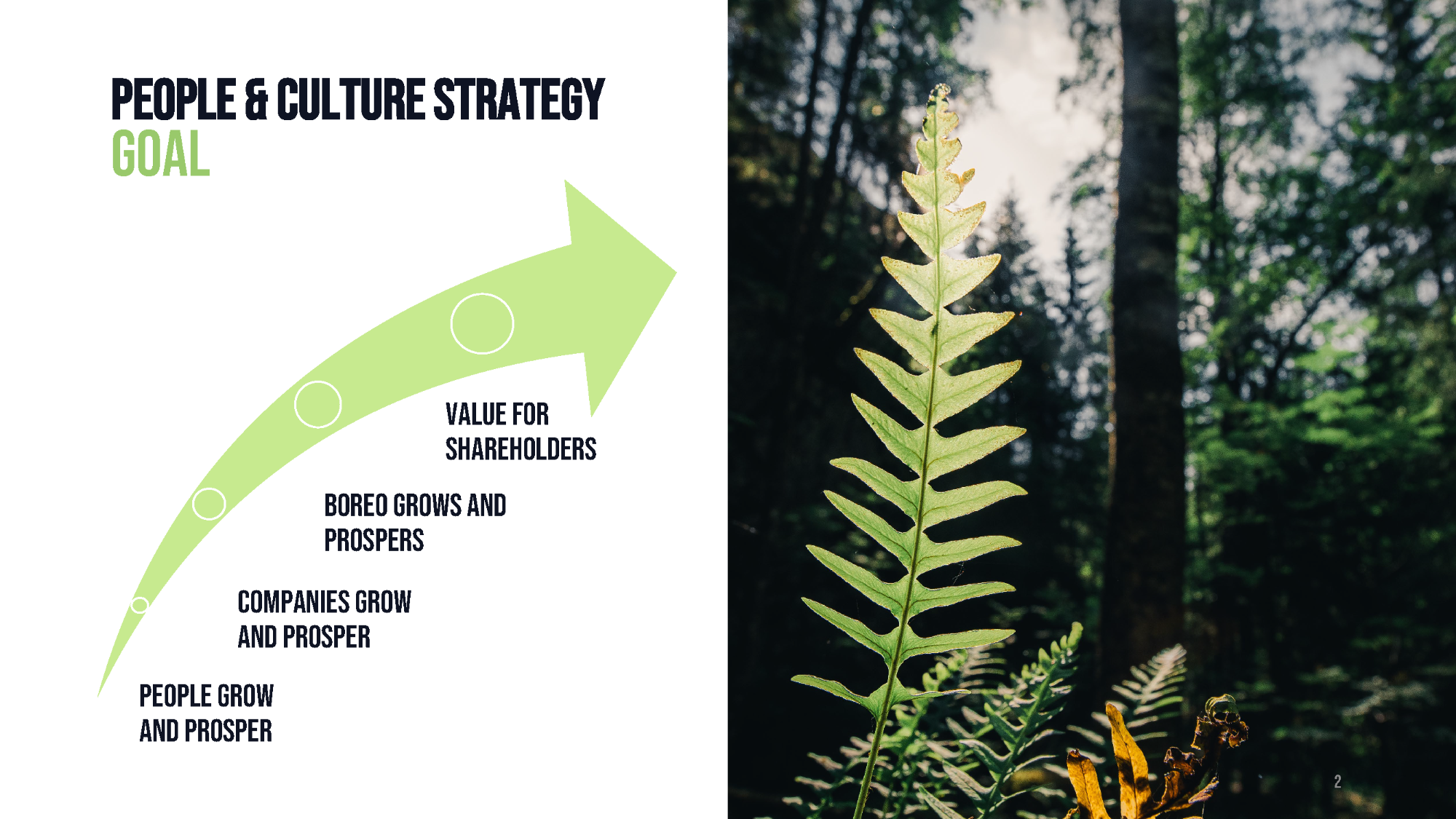 Focus areas
In order to reach the main objective of our People & Culture strategy, we have defined three focus areas which are in the core of what we do. These are the areas in which we want to excel and which we prioritize.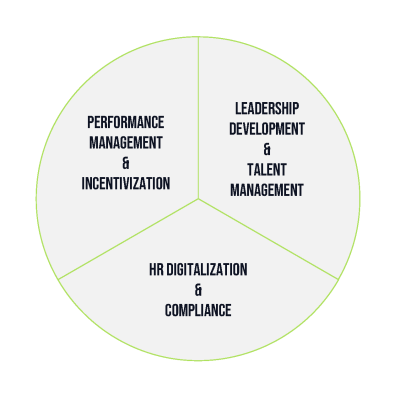 Leadership development & Talent management
Boreo has a decentralized management system in which Boreo's companies operate independently under the guidance of their own CEO's. We want to make sure that the management in each of our companies is of high-classand develops the company forward. In addition, it is important for us to identify the talented employees working in the group, and to support them in their development and engage them.
To achieve our goals, we have created the Boreo Academy. Boreo Academy consists of two programs:
1) Leadership program
2) Talent program
Leadership program is a development program aimed for the key employees and managers of the group. The goal of the program is to increase understanding of Boreo's strategy, to develop the participants' leadership skills in different areas, and to promote the sharing of best practices and to discover cooperation opportunities between subsidiaries. The program consists of offsite seminar trips organized twice a year, joint trainings and workshops, and supporting learning materials. In addition, the program offers an opportunity for individual Business Coaching.
Talent program is offered to selected talented excellently performing employees who have a strong desire and capacity to develop and advance to more demanding positions within the group. Each talent program lasts two years, after which a new program always begins. 4-6 talents are selected for the program at a time and for the duration of the program they will receive a mentor from the members of the group's management team. The program includes trainings, workshops and various exercises on different subject areas. In addition, each participant is offered the opportunity for a work rotation in another company or country in the Boreo group according to the participant's development plan. During the program, participants can also go on an excursion abroad to a reference company.
Performance management and incentivization
Our decentralized management system is based on the companies' autonomy and strong local leadership. We develop incentives and rewards for the group's key personnel and local CEOs in a way that we ensure a focus on both the companies' short-term profit-making ability and the long-term value creation for Boreo and its stakeholders. Most of the group's key personnel are significant shareholders in the parent company, and we strive to enable personnel to participate in Boreo's growth story also as shareholders. As an example of this, we implemented a personnel share issue in the summer of 2022.
HR digitalization and compliance
We are willing to offer our companies efficient and modern tools for handling HR processes, so that management can focus on business development. By utilizing the group's HR systems, the companies also ensure that personal data is processed in accordance with the laws.
We also use digital HR tools to induct and train the group's ways of working to support our employees working in different countries. Our goal is to build a wide collection of different trainings in our digital learning environment for our employees.
We carry out regular personnel surveys in the group, with which we measure employee experience and use the data to help companies develop their culture and ways of working.