Boreo: A Finnish serial acquirer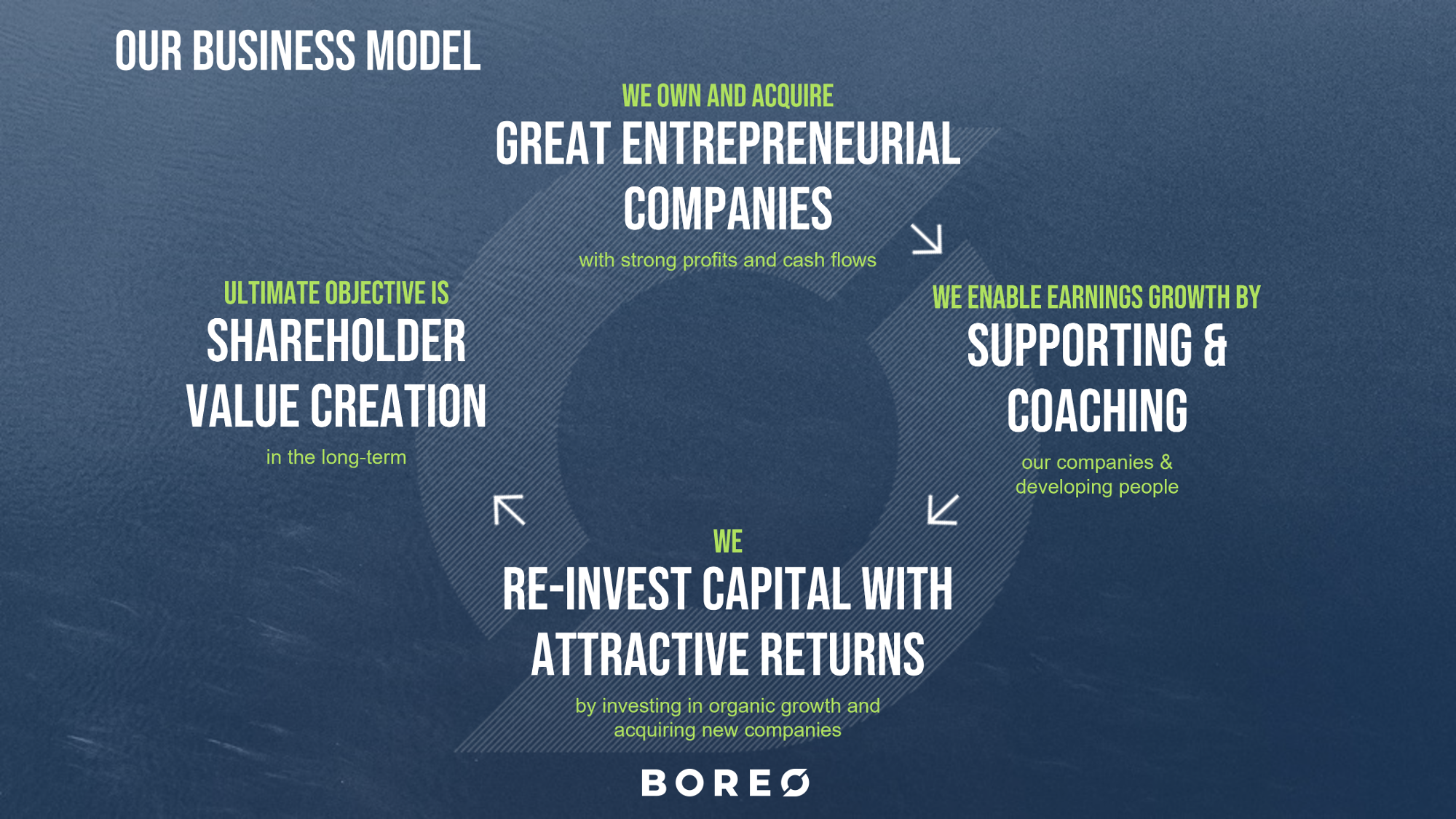 Our business model
We own and acquire great entrepreneurial companies with strong profits and cash flows.
We enable earnings growth by supporting and coaching our companies and developing people.
We re-invest capital with attractive returns by investing in organic growth and acquiring new companies.
Ultimate objective is shareholder value creation in the long-term.